It's #reproducibilityTues at Oxford this term! Starting next week, every Tuesday in Weeks 1–8 there will be two events relating to reproducibility and open research.
The first event is the ReproducibiliTea journal club, organized by Amy Orben, Sam Parsons, and Sophia Crüwell in the Department of Experimental Psychology, Tuesdays 13:00–14:00. We are very happy to sponsor this initiative!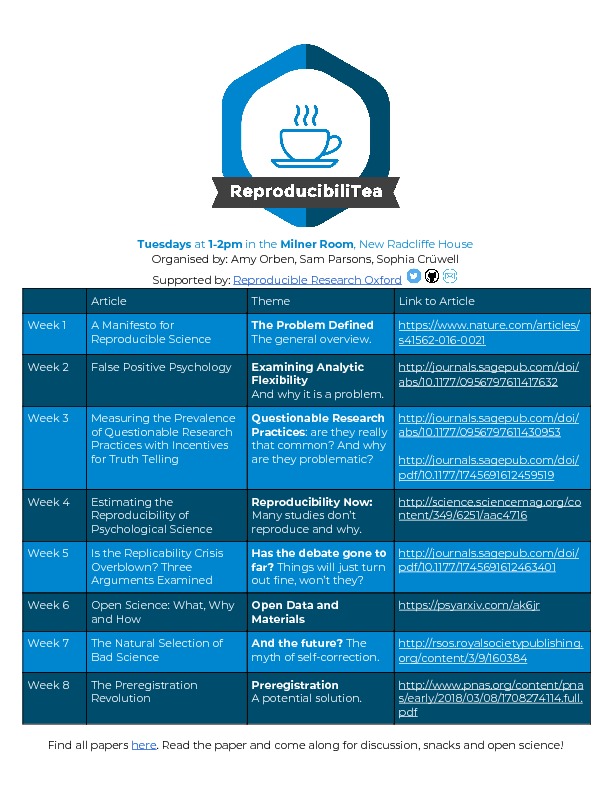 The second event is the Seminar on Reproducibility and Open Research, organized by Lisa Lodwick and Jasmine Nirody at All Souls College, Tuesdays 16:30–18:00.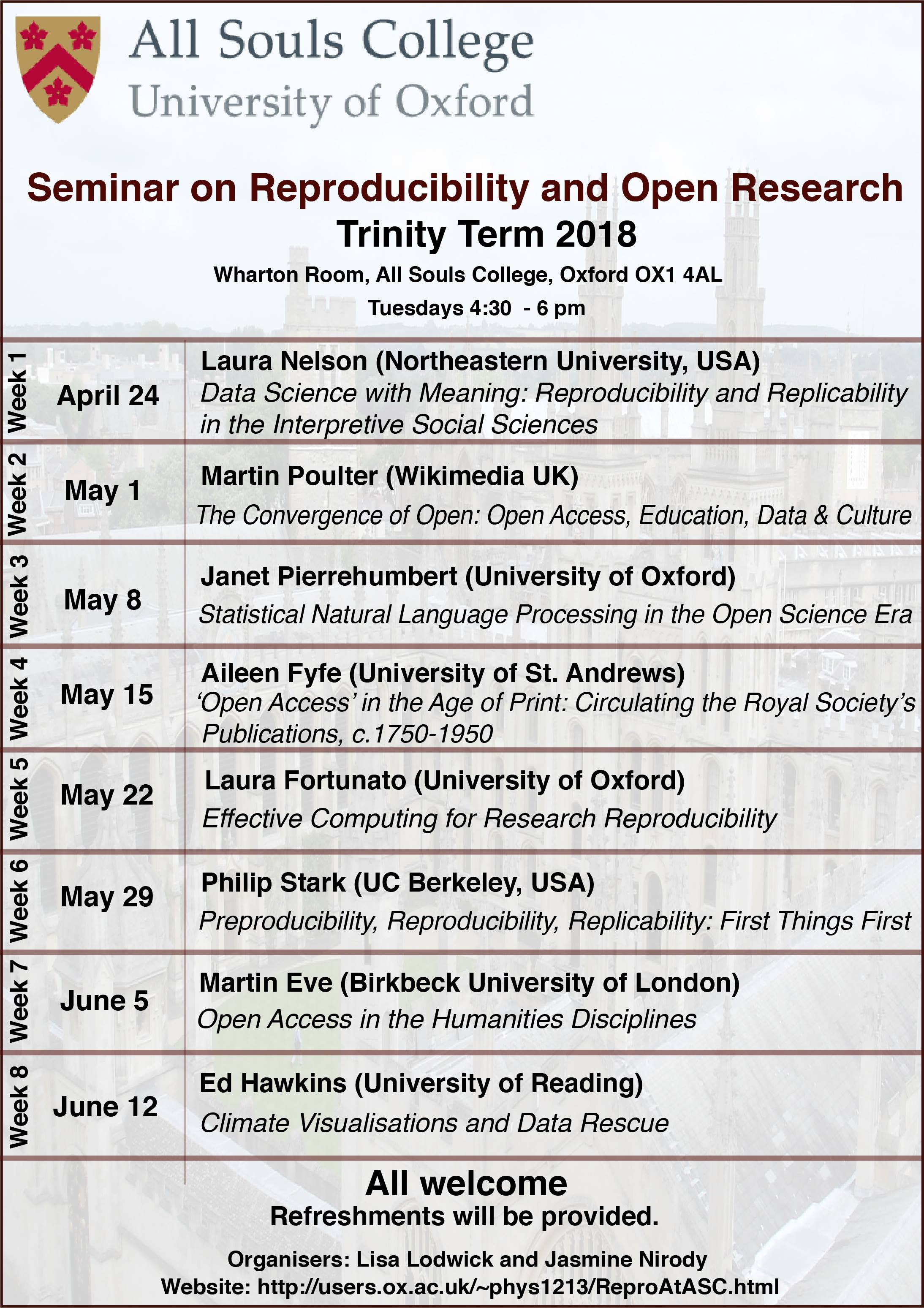 As for our "normal" activities, we are planning a Software Carpentry workshop for the term, and coordinating instructor training — as usual, check our events page, subscribe to our mailing list, and follow us on Twitter @RR_Oxford for announcements!